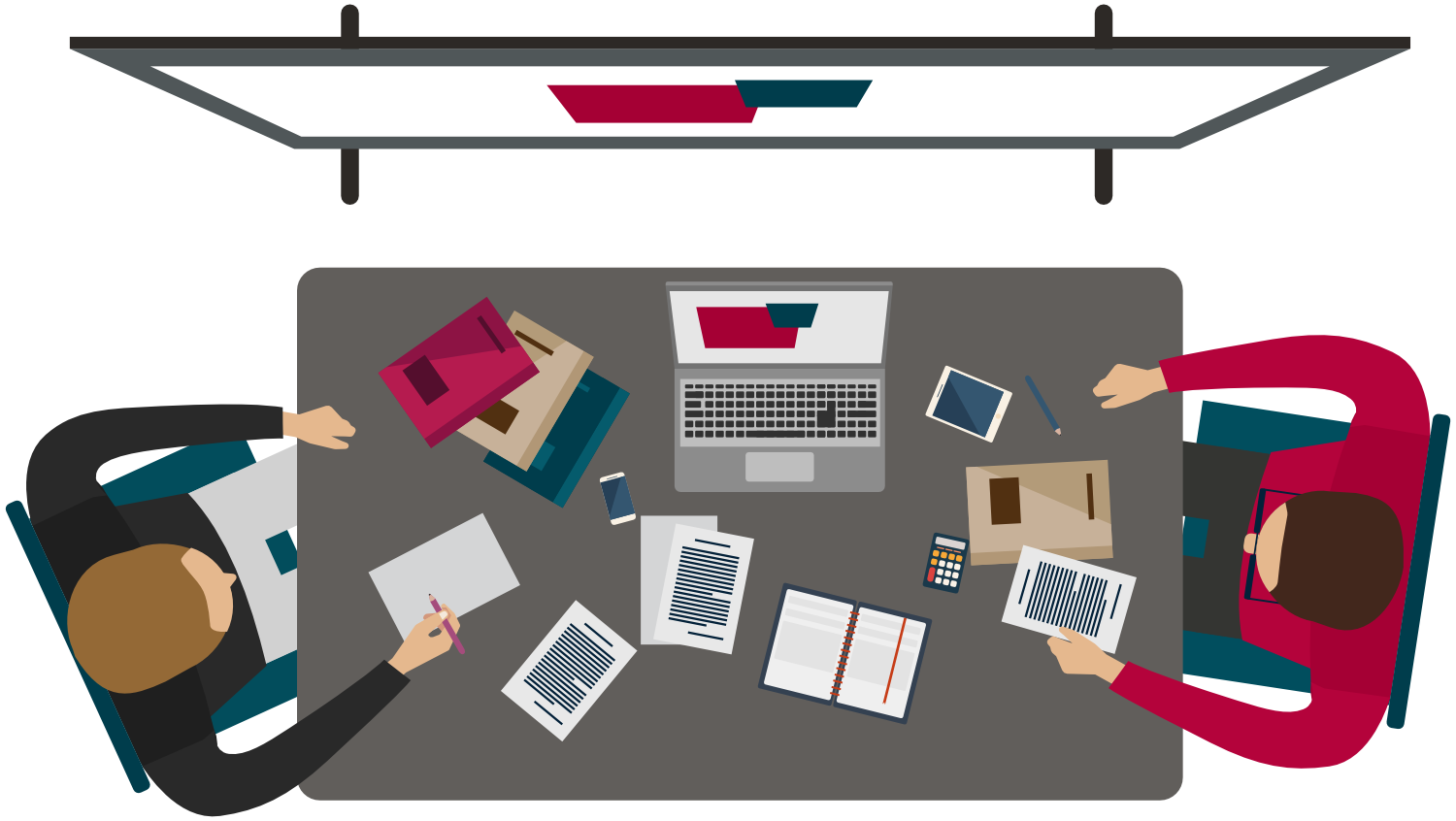 We are currently shaping the team of 2023-2024!
If you are eager to lead a network of 550+ students from all over Belgium, organize incredible events, discover 16 Junior Enterprises by auditing and counseling them, guide them through the administrative and legal requirements of Belgium, interact with big companies and entrepreneurs, or develop innovative tools and frameworks to support our structures… then hit the button below!
Our positions
Executive Board
Job descriptions
Click on one of the job titles to display a complete description.
As the Communication Manager, you are in charge of the whole communication strategy of JE Belgium. You advertise our events, the progress of our JEs, the National Awards, etc. But more broadly, you contribute to the awareness of our network and communicate its achievement. You make appropriate use of different social media, such as Facebook, Instagram, LinkedIn, and you are not afraid to engage with our stakeholders.
We are looking for a passionate social media user, with great graphical skills and bright ideas to amaze our readers with the latest achievements of our network.
As External Relations Manager, your job is to raise awareness about the Junior Enterprises concept. You will represent JE Belgium at various events and networking cocktails, attend meetings with politicians, rectors and CEOs. You will maintain strong relationships with our current corporate partners, and try to build new ones with companies that don't know us yet.
We are looking for an easy-going and sociable person, with great communication and negotiation skills.
As the Event Manager, you are in charge of organizing the three national events for our JEs: the Launching Event, the Winter Summit, and the National Meeting. You oversee the preparation of events that gather up to 200 people from all over Belgium. You will organize everything from the bag of goodies, to the organization of the catering, keynotes, and workshops. You will meet with the executives of the biggest Belgian companies to pitch about the professionalism and motivation of our 500+ members, and host events in their headquarters.
You are looking for someone with great organisation skills, detail-oriented and ready to offer to our Junior Entrepreneurs the best experience.
As the IT Manager, you are in charge of the multiple tech aspects of the Confederation. You are comfortable with the terminal to access our server, and you are not afraid to read technical documentation. The server hosts our websites and our Slack bot. You are also responsible for maintaining various Python scripts that help with our day-to-day life, such as a tool that automatically updates our mail signatures, or another one that generates the name tags for our events. Furthermore, you are in charge of all our IT tools: the Google Suite, Slack, Airtable, Notion, and WordPress.
We are looking for a curious mind who has strong abilities in computer science, able to maintain our infrastructure, and to develop new internal tools.
As the Enlargement Manager, you are in charge of developing our Network. You are the single point of contact of Junior Initiatives, or new structures that show an interest in joining the network. You answer their questions, assess their progress on a regular basis, and help them to achieve the Junior Enterprise status. You also prospect new campuses to look for motivated students keen to start the Junior Enterprise adventure.
We are looking for someone who speaks fluently in French, Dutch and English, with good analytical skills ready to guide and inspire new structures in the right direction.
As the Legal Advisor, you help JEs with their legal issues, and help them benefit from your passion of the law. You learn about the creation and obligations of non-profits: writing statutes, complying with the GDPR, holding a General Assembly, filing the accounts, complying with the UBO register… Furthermore, you help the JEs to find their way around the government legal platforms. You also maintain, update, and extend the existing legal guides that JE Belgium provides. You will finally undertake substantial projects, such as the creation, update, and extend of legal guides, or the "Junior Enterprise" trademark.
We are looking for someone with a legal background, not afraid to undertake a legal project and ready to advise, help and guide Junior Entrepreneurs with basic legal questions.
As a Quality Manager, you are in charge of the Network Quality System (NQS) of the Belgian Confederation. You will contribute to the continuous improvement of the NQS process, meet with the JEs to perform audits and debrief with them to help them reach their next goals. You will learn a lot about the internal processes of each JE, meet them often to assess their progress and understand them like no one does. During the Pre-Audit and Audit, you lead your team and you oversee the writing of the reports. At the end of the year, you are part of the team who delivers the Quality Label to the best performing JEs.
We are looking for someone detail-oriented, with good writing skills, who can listen and quickly understand the workflow of a structure, and spot the areas of improvement of our JEs.
Apply
Complete the application form, and we will get back to you ASAP to schedule a first call.
We cannot wait to meet you!
Junior Enterprises Belgium is committed to diversity and inclusion within its workforce, and encourages all candidates, irrespective of gender, nationality, religious and ethnic backgrounds, including persons living with disabilities, to apply to become a part of the organization.